Get Offer Up to 20%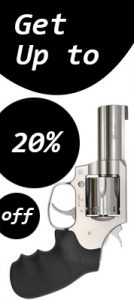 Sale!
Ruger American Rimfire Rifle 22LR
$329.00
WHAT'S IN THE BOX
Ruger American Rimfire Rifle
Interchangable Stock
Trigger Lock
Owner's Manual
Compare
Buy Ruger American Rimfire Rifle 22LR for Online
Ruger American Rimfire Rifle 22LR this new line also combines several design innovations from the popular 10/22 rimfire rifle. This combination, along with the rifle's adaptability, appeals to bolt-action enthusiasts – whether young or old, novice or experienced.
Includes two interchangeable standard length of pull stock modules that provide comb height options for scope or iron sight use. Compact stock modules are available at ShopRuger.com.
Features detachable, flush-mounted 10/22® BX-1 10-round rotary magazine and accept all 10/22® magazines, including the BX-25®, BX-25®x2 and BX-15®.
Easy-to-use 10/22®-style extended magazine release provides smooth, no-fuss removal of flush-mounted magazine.
Patent-pending Power Bedding® integral bedding block system positively locates the receiver and free-floats the barrel for outstanding accuracy.
Ruger Marksman Adjustable™ trigger offers a crisp release with a pull weight that is user adjustable between 3 and 5 pounds, allowing shooters to make that perfect shot.
Features a visible, accessible and easy-to-actuate tang safety that provides instant security.
Cold hammer-forged barrel results in ultra-precise rifling that provides exceptional accuracy, longevity and easy cleaning.
Also includes: Williams™ fiber optic front sight and adjustable, "V" slot, folding-leaf rear sight; sling swivel studs.
Ergonomic, lightweight black synthetic stock (designed for quick, easy handling) blends a classic look with modern forend contouring and grip serrations.
Catalog Number: AMER-RF
Model Number: 8301
Caliber: 22 LR
Capacity: 10
Stock: Black Composite
Material: Alloy Steel
Finish: Satin Blued
Barrel Length: 22.00 in.
Overall Length: 41.00 in.
Front Sight: Fiber Optic
Rear Sight: Adjustable
Weight: 6.00 lbs.
Length of Pull: 13.75 in.
Twist: 1:16 RH
Grooves: 6
Category: BOLT ACTION RIFLES
Tags: 22 long rifle, american, BOLT ACTION RIFLES, cz 457 american rimfire rifle, rifle, rimfire, rimfire ammunition, rimfire rifle, ruger, ruger american, ruger american .22 lr rifle, ruger american rifle, ruger american rifle review, ruger american rimfire, ruger american rimfire compact, ruger american rimfire long range target, ruger american rimfire long range target 22lr, ruger american rimfire long range target 22lr review, ruger american rimfire review, runger american rimfire
Best offers
Join Risk Free
30 days refund
100% Safe
Secure Shipping
24x7 Support
Online 24 hours
Free Shiping
FOR ALL ORDERS OF $ 500
Testimonials
Sabina
Vivamus arcu felis bibendum ut tristique et egestas. Eu sem integer vitae justo eget magna fermentum
Ricky
Vivamus arcu felis bibendum ut tristique et egestas. Eu sem integer vitae justo eget magna fermentum